Group Training Sessions in Falmouth
The Fitness Wild Workshops are a great way to start your journey towards better health and wellbeing.
There are currently 6 workshops a week at either Argal Lake or Gylly Beach. It costs £6 per session or £45 for a month's membership and you can come to as many as you like.
Monday | 7:00am & 6:15pm at Argal Lake
Tuesday | 6:15pm at Gylly Beach
Wednesday | 7:00am at Argal Lake & 9:30am Wild Child at Argal Lake
Thursday | 6:15pm at Gylly beach
Friday | 9:30am Wild Child at Argal Lake
Saturday | 8:00am at Argal Lake
---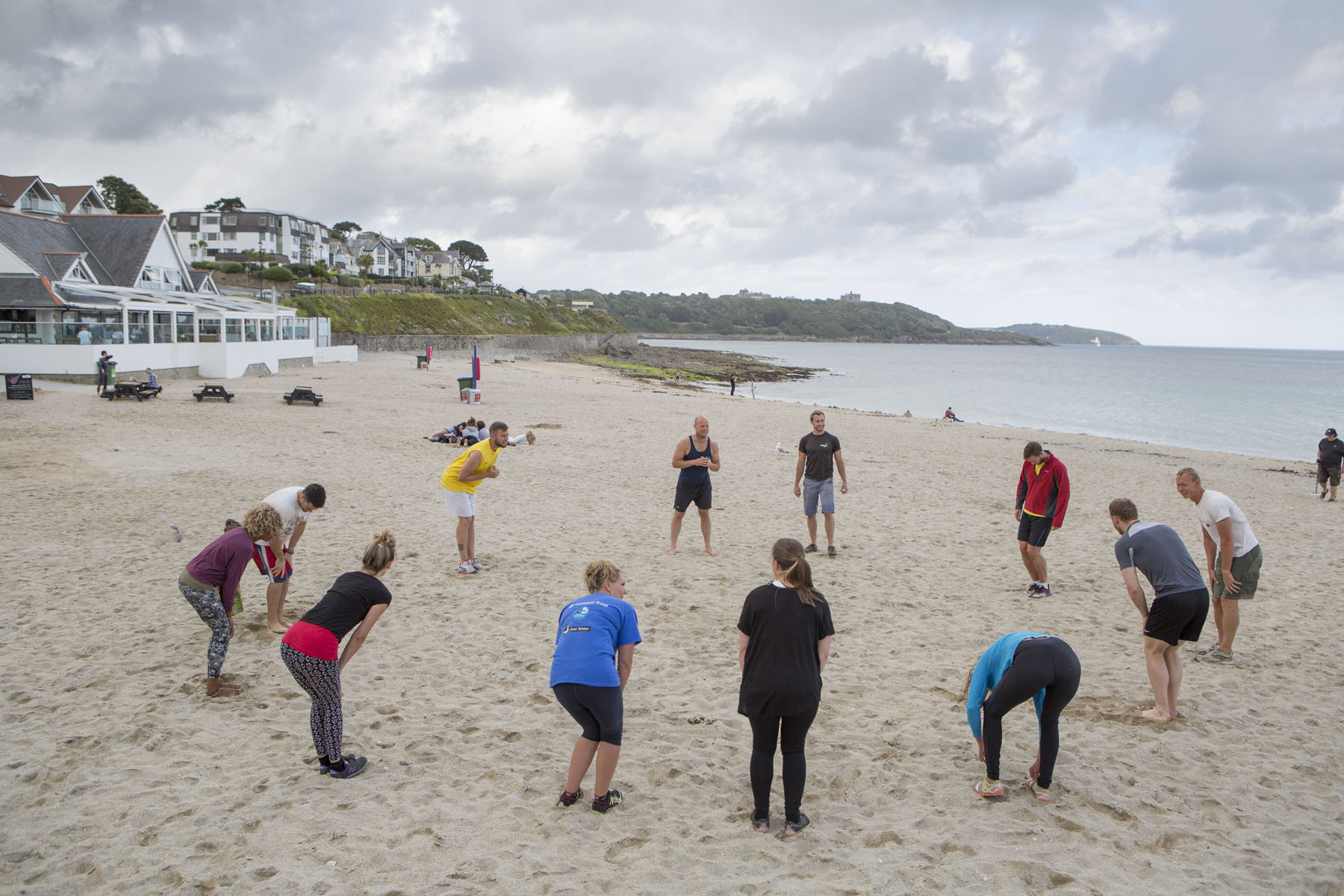 The workshops have a great community feel and are a great way to improve strength and conditioning as well as having a great time. Who wants to be cooped up in a box when you can be training outdoors? Every workshop is different and utilise everything from body weight exercises, kettlebells, Olympic rings, Olympic lifts, barbells, dumbbells, ropes, chains, the Prowler, Bulgarian Bags, hurdles, a log press, tyres, sledgehammers and more.
There's no need to book. Just turn up. New faces always receive a warm welcome.
---
Wild Child
Our 'Wild Child' workshops run on Wednesday and Friday mornings from Argal Lake.
These classes are a chance for parents to train and bring the children along too. From newborn babies right through to older children, all our welcome.
These classes are for parents and, with communal group care of the nippers, everyone gets the chance to focus on their training.
Like everything we do at Fitness Wild, these sessions are results driven and have a great community of parents taking part in them.
Got any questions? Drop us a line. We'd be happy to help.
Body Transformations & Results
Do you have what it takes to transform your body? 
Whether it's a 12-week challenge or a 12 month programme, we'll work with you to help you achieve your goals through nutrition, tailored personal training and ongoing support.
If you want to take on the Fitness Wild 12 week Body Transformation, then email us at info@fitnesswild.com for more information.
TRANSFORM YOUR BODY IN JUST 12 WEEKS. CONTACT US TO FIND OUT HOW.